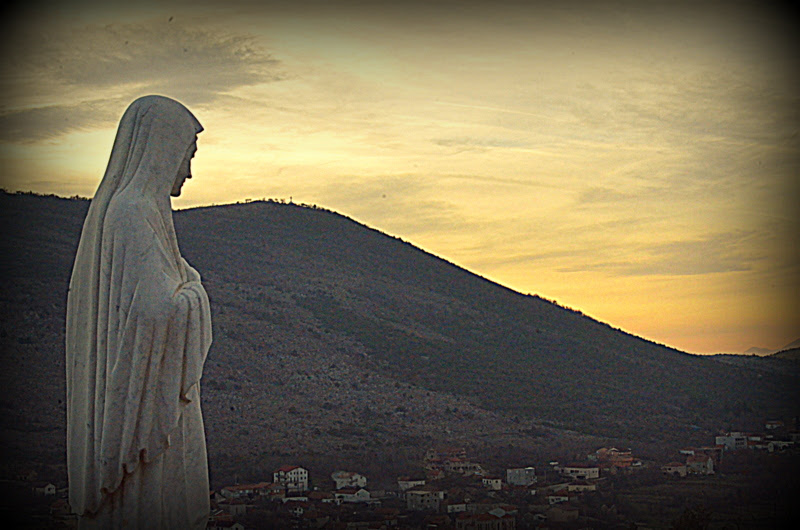 (c) Mary TV 2014
J.M.J
"Dear Children! Today also I invite you to prayer, now as never before when my plan has begun to be realized. Satan is strong and wants to sweep away my plans of peace and joy and make you think that my Son is not strong in His decisions. Therefore, I call all of you, dear children, to pray and fast still more firmly. I invite you to self-renunciation for nine days so that, with your help, everything that I desire to realize through the secrets I began in Fatima, may be fulfilled. I call you, dear children, to now grasp the importance of my coming and the seriousness of the situation. I want to save all souls and present them to God. Therefore, let us pray that everything I have begun be fully realized. Thank you for having responded to my call." (August 25, 1991)
I am excited because Olga has organized another novena for us to pray together!! Here is her suggestion:
I've been thinking in the past few days to write this to you, since Denis brought up in one of the Rosaries the message of Our Lady from August 1991, where She is asking for a novena for Her intentions. And now you bring up this message in your reflection today (May 13, 2014 reflection)... Do you maybe feel it's time we prayed a little novena for Our Lady's intentions?
I believe we've all been feeling recently that some battle is going on, and I know we are praying anyway, but this way, when we pray together, we are a little bit more focused. I was thinking of this novena you will find in the attached file, it is St Paul's hymn of Love, one line for each day. I find it very helpful for the examination of conscience, and as a practical spiritual exercise. For instance, if you take just one line: "Love does not insist on its own way", and then try to follow it through the day... you may get many revelations :) Or at least I do, every time I do it. It's just a little example, a sample - just my few fish and crumbs of bread!
If we start the novena

this Friday

, we can finish it on the 24th, that is before the 25th when Our Lady gives a new message... And it is the Feast of Our Lady, Help of Christians! (It is also the day Denis and I leave for Medjugorje!) The whole month of May is dedicated to Our Lady, so maybe She can use this novena for Her intentions. Always with you sailing the digital sea... on this great feast day especially!
Today we begin the Novena to Mary Help of Christians! We will consider one line from 1 Corinthians 13 each day, and pray this simple prayer to Our Lady. We can do as Olga suggests, and try to live the line of Scripture as best we can each day, and see what God will do in our hearts through His Word!
"Love is patient and kind." (1 Cor 13:4)
Prayer to Mary Help of Christians
O Mary, You love me with a Mothers heart.
Just as you held your son Jesus in your arms you hold me in your care.
Help me in my need;
Protect me day by day;
and through your Motherly intercession,
May I become ever more aware of the breath of God living within me.
Mary, Help of Christians, Pray for us. Amen
(I am also going to give you Day 2 and Day 3 in this email, because I cannot write reflections for

Saturday

and

Sunday

this weekend. We can each pray these days, and I will begin again

on Monday

.)
"

Love is not jealous or boastful

." (1 Cor 13:4)
"Love is not arrogant or rude." (1 Cor 13:5)
May Our Lady, Help of Christians hear our prayer!
In Jesus, Mary and Joseph!
Cathy Nolan
(c)Mary TV 204
PS. Today we will pray along as the Parish climbs Mt. Krizevac, doing the Way of the Cross. Join us at

10:00 am EDT

(

4:00 pm

Medjugorje time)!!!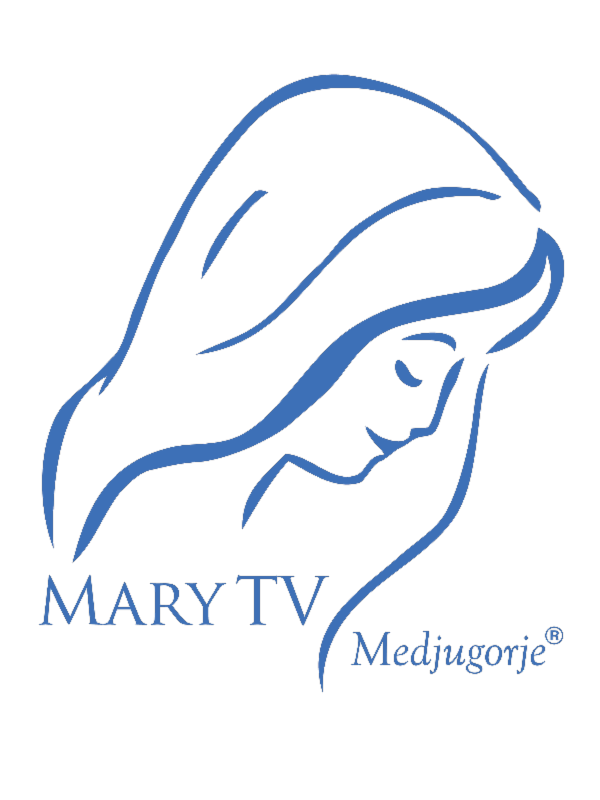 "Medjugorje is the spiritual center of the world."
Saint John Paul II
Be connected!
www.marytv.tv