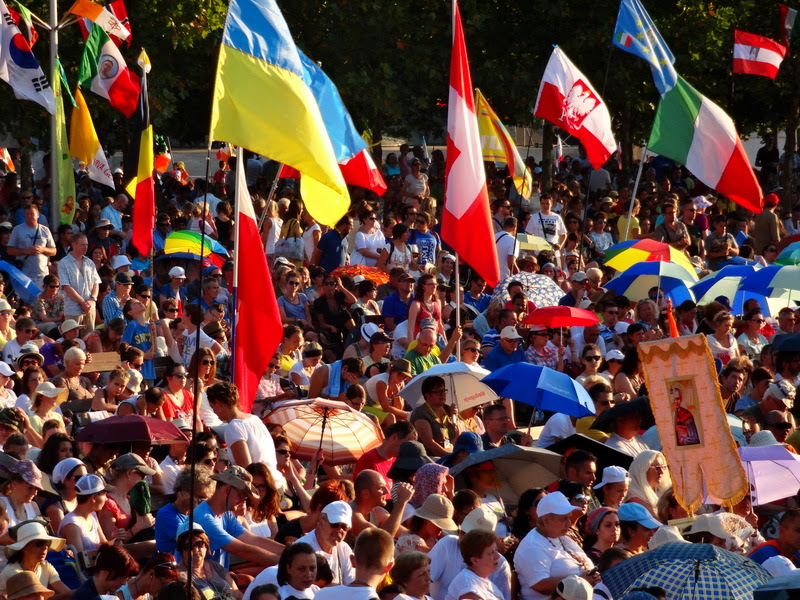 The Youth Festival - Jesus' love winning!
(c)Mary TV 2014
J.M.J.
April 16, 2015
Dear Family of Mary!
"Dear children, ....You can help me to have the love, for the sake of which my Son died and then resurrected, win anew. Therefore, I am calling you, my apostles, to try to see something good in every creature of God, in all of my children, and to try to understand them....." (April 2, 2015)
The merciful love of Jesus, expressed in His death and resurrection, is available for every human being on earth. There is no limit to this love. No one is excluded. Everyone is eligible to receive it. Then why does Our Lady need help for that love to win? What is the problem?
It can only be one thing. The souls in whom the love of Jesus has not won may be the souls who have not been offered it yet. The love of Jesus for souls must be made visible through us, offered through our love for others, "advertised" through our witness of how He has loved us. Until the souls who don't know Jesus' love have witnessed His love in action, they will not know it exists. Somehow they have to experience it.
Our Lady challenges us to become more open vessels of Jesus' love. If we are closed off, judging others or afraid of others, we will not be able to freely communicate Jesus' love to them. Our inner attitudes are important. They are like interior dams that stop the flow of love from our hearts. Those dams can seal us up tightly, so that very little compassion or mercy can get out.
We all have heard the voice within us, that niggling voice that whispers unkind things about those we see at church, or in the store. We have heard the judgmental suggestions about others that insinuate their way into our consciousness. These thoughts are not our thoughts. They are the thoughts of our enemy, who loves to dam us up inside. He likes to close us off to others, using fear, suspicion, anger, resentment, unforgiveness, distrust, and negativity to made a barrier between our hearts and those we meet. If we let them grow in us, we will not be able to help Our Lady.
And so she gives us a tool, a way to counter these judgmental thoughts, a way to dismantle the interior dams we have built. "...try to see something good in every creature of God, in all of my children, and to try to understand them..." This is not so easy to do.
The first objection that comes to mind can be a show stopper. We think of the extremes, like Herod or Hitler or Stalin, etc. How can we see anything good in these men? But I think we need to set the extremes aside, and first consider our neighbors, or the folks in our parish, or in our school or work place. I am sure we have opinions about them. Are those opinions actually dams inside of us, keeping us from being kind, or gentle, or generous with them? Can we change our negative opinions of them by finding something good about them, and letting that be the first thing we recall when we see them again? How will that change the way we relate to them? Will they sense the difference? Will they encounter the love of Jesus through us?
Our Lady is wise. We don't have to canonize them! We just need to see something good! One thing is enough! It can turn our negativity, or even just our indifference, into a reason to love. And as we begin to relate differently, with love, we may actually begin to understand them! We may actually get to know them, and in that knowledge, care about them.
Our world has become an environment of suspicion and defensiveness. Our Lady has given us a tool to puncture that environment, and to see past the negativity and fear to grasp the beautiful things that are within our neighbor. Maybe Jesus' love will win in us and then through us. Maybe His love will win.
In Jesus, Mary and Joseph!
Cathy Nolan
©Mary TV 2015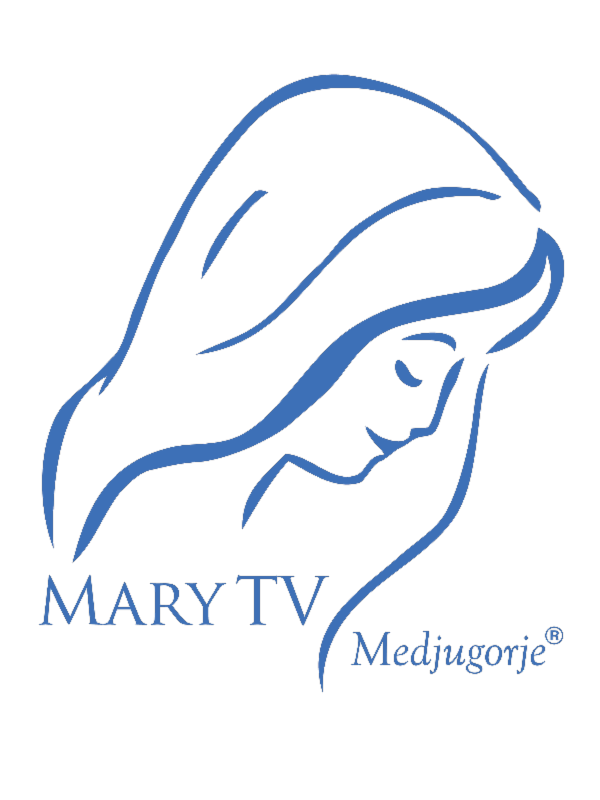 "Medjugorje is the spiritual center of the world."
Saint John Paul II
Be connected!
www.marytv.tv