(c)Mary TV 2015
J.M.J.
Easter Sunday
Dear Family of Mary!
Alleluia! He is Risen!!! Alleluia!!!
This is the day of joy! Jesus has conquered death and taken away all our sins. He has reunited us with the Father and made the way for us to live with Him forever in Heaven. We are saved by His Blood, healed by His Wounds, given life everlasting through His Death. He is our Redeemer!
Our Lady once said to us: "Dear children! Also today I call you to have more trust in me and my Son. He has conquered by His death and resurrection and, through me, calls you to be a part of His joy. You do not see God, little children, but if you pray you will feel His nearness. I am with you and intercede before God for each of you. Thank you for having responded to my call." (April 25, 2006)
We do not see God, but today we want to feel His nearness. We want to live in the deep awareness of the Redemption of Christ. We want to be part of His Joy!! Come, Lord Jesus, and enter the room of our Heart, even if the door is locked. Come in and be with us.
Today is Day Three of the Divine Mercy Novena, so let us begin with this message from Our Lady:
"Dear children, By God's will I am here with you in this place. I desire that you open your hearts to me and to accept me as a mother. With my love I will teach you simplicity of life and richness of mercy and I will lead you to my Son. The way to Him can be difficult and painful but do not be afraid, I will be with you. My hands will hold you to the very end, to eternal happiness; therefore do not be afraid to open yourselves to me. Thank you. Pray for priests. My Son gave them to you as a gift." (May 2, 2008)
And from St. Faustina's Diary:
+ Conversation of the Merciful God with a Suffering Soul
Jesus: Poor soul, I see that you suffer much and that you do not have even the strength to converse with me. So I will speak to you. Even though your sufferings were very great, do not lose heart or give in to despondency. But tell Me, my child, who has dared to wound your heart? Tell me about everything, be sincere in dealing with Me, reveal all the wounds of your heart. I will heal them, and your suffering will become a source of your sanctification.
Soul: Lord, my sufferings are so great and numerous and have lasted so long that I become discouraged.
Jesus: My child, do not be discouraged. I know your boundless trust in Me; I know you are aware of My goodness and mercy. Let us talk in detail about everything that weighs so heavily upon your heart.
Soul: There are so many different things that I do not know what to speak about first, nor how to express it.
Jesus: Talk to Me simply, as a friend to a friend. Tell Me now, My child, what hinders you from advancing in holiness?
Soul: Poor health detains me on the way to holiness. I cannot fulfill my duties. I am as useless as an extra wheel on a wagon. I cannot mortify myself or fast to any extent, as the saints did. Furthermore, nobody believes I am sick, so that mental pain is added to those of the body, and I am often humiliated. Jesus, how can anyone become holy in such circumstances?
Jesus: True, my child, all that is painful. But there is no way to heaven except the way of the cross. I followed it first. You must learn that it is the shortest and surest way.
Soul: Lord, there is another obstacle on the road to holiness. Because I am faithful to You, I am persecuted and suffer much.
Jesus: It is because you are not of this world that the world hates you. First it persecuted Me. Persecution is a sign that you are following in My footsteps faithfully.
Soul: My Lord, I am also discouraged because neither my superiors nor my confessor understand my interior trials. A darkness clouds my mind. How can I advance? All this discourages me from striving for the heights of sanctity.
Jesus: Well, My child, this time you have told Me a good deal. I realize how painful it is not to be understood, and especially by those whom one loves and with whom one has been very open. But suffice it to know that I understand all your troubles and misery. I am pleased by the deep faith you have, despite everything, in My representatives. Learn from this that no one will understand a soul entirely - that is beyond human ability. Therefore, I have remained on earth to comfort your aching heart and to fortify your soul, so that you will not falter on the way. You say that a dense darkness is obscuring your mind. But why, at such times, do you not come to Me, the light who can in an instant pour into your soul more understanding about holiness than can be found in any books? No confessor is capable of teaching and enlightening a soul in this way.
Know, too, that the darkness about which you complain I first endured in the Garden of Olives when My Soul was crushed in mortal anguish. I am giving you a share in those sufferings because of My special love for you and in view of the high degree of holiness I am intending for you in heaven. A suffering soul is closest to My Heart.
Soul: One more thing, Lord. What should I do when I am ignored and rejected by people, especially by those on whom I had a right to count in times of greatest need?
Jesus: My child, make the resolution never to rely on people. Entrust yourself completely to My will saying, "Not as I want, but according to Your will, O God, let it be done unto me." These words, spoken from the depths of one's heart, can raise a soul to the summit of sanctity in a short time. In such a soul I delight. Such a soul gives Me glory. Such a soul fills heaven with the fragrance of her virtue. But understand that the strength by which you bear sufferings comes from frequent Communions. So approach this fountain of mercy often, to draw with the vessel of trust whatever you need.
Soul: Thank You, Lord, for Your goodness in remaining with us in this exile as the God of mercy and blessing us with the radiance of Your compassion and goodness. It is through the light of Your mercy that I have come to understand how much You love me. (1487)
Divine Mercy Novena - Day Three
Today bring to Me ALL DEVOUT AND FAITHFUL SOULS, and immerse then in the ocean of My mercy. The souls brought Me consolation on the Way of the Cross. They were that drop of consolation in the midst of an ocean of bitterness.

Most Merciful Jesus, from the treasury of Your mercy, You impart Your graces in great abundance to each and all. Receive us into the abode of Your Most Compassionate Heart and never let us escape from It. We beg this grace of You by that most wonderous love for the heavenly Father with which Your Heart burns so fiercely.

Eternal Father, turn Your merciful gaze upon faithful souls, as upon the inheritance of Your Son. For the sake of His sorrowful Passion, grant them Your blessing and surround them with Your constant protection. Thus may they never fail in love or lose the treasure of the holy faith, but rather, with all the hosts of Angels and Saints, may they glorify Your boundless mercy for endless ages. Amen.

Link to directions on how to pray the Divine Mercy Chaplet (by the Marians of the Immaculate Conception in Stockbridge, Massachusetts:
http://thedivinemercy.org/message/devotions/praythechaplet.php
In Jesus, Mary and Joseph!
Cathy Nolan
©Mary TV 2015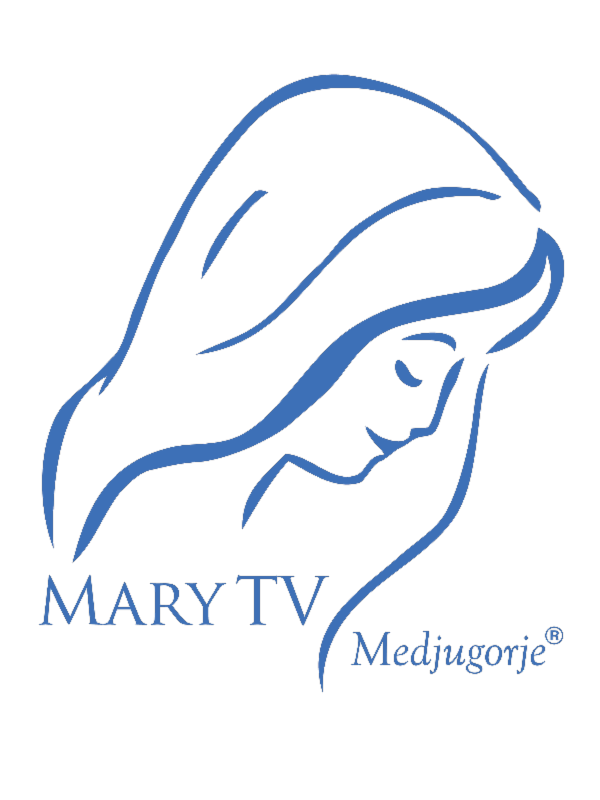 "Medjugorje is the spiritual center of the world."
Saint John Paul II
Be connected!
www.marytv.tv