(c)Mary TV 2015
J.M.J.
Today (Day Four) in the Divine Mercy Novena we pray for an intention that is very dear to Our Lady's heart. We pray for those who do not believe in God and do not know Him yet. These are the souls that cause the most suffering for Jesus and Mary! They long for these souls to recognize their love and embrace it. Let us pray with all our hearts that all souls will hear Our Lady's call.
"Dear children! I want you to surrender your hearts to me so that I may take you on the way, which leads to the light and to eternal life. I do not want your hearts to wander in today's darkness. I will help you. I will be with you on this way of discovery of the love and the mercy of God. As a mother, I ask you to permit me to do this. Thank you for having responded to my call." (March 18, 1999)
Conversation of the Merciful Lord with a Soul Striving after Perfection.
Jesus: I am pleased with your efforts, O soul aspiring for perfection, but why do I see you so often sad and depressed? Tell Me, My child, what is the meaning of this sadness, and what is its cause?
Soul: Lord, the reason for my sadness is that, in spite of my sincere resolutions, I fall again into the same faults. I make resolutions in the morning, but in the evenings I see how much I have departed from them.
Jesus: You see, My child, what you are of yourself. The cause of your falls is that you rely too much upon yourself and too little on Me. But let this not sadden you so much. You are dealing with the God of mercy, which your misery cannot exhaust. Remember, I did not allot only a certain number of pardons.
Soul: Yes, I know all that, but great temptations assail me, and various doubts awaken within me and, moreover, everything irritates and discourages me.
Jesus: My child, know that the greatest obstacles to holiness are discouragement and an exaggerated anxiety. These will deprive you of the ability to practice virtue. All temptations united together ought not to disturb your interior peace, not even momentarily. Sensitiveness and discouragement are the fruits of self-love. You should not become discouraged, but strive to make My love reign in place of your self-love. Have confidence, My child. Do not lose heart in coming for pardon, for I am always ready to forgive you. As often as you beg for it, you glorify My mercy.
Soul: I understand what is the better thing to do, what pleases You more, but I encounter great obstacles in acting on this understanding.
Jesus: My child, life on earth is a struggle indeed; a great struggle for My kingdom. But fear not, because you are not alone. I am always supporting you, so lean on Me as you struggle, fearing nothing. Take the vessel of trust and draw from the fountain of life - for yourself, but also for other souls, especially such as are distrustful of My goodness.
Soul: O Lord, I feel my heart being filled with Your love and the rays of Your mercy and love piercing my soul. I go, Lord, at Your command. I go to conquer souls. Sustained by Your grace, I am ready to follow You, Lord, not only to Tabor, but also to Calvary. I desire to lead souls to the fount of Your mercy so that the splendor of Your mercy may be reflected in all souls, and the home of our Father be filled to overflowing. And when the enemy begins to attack me, I shall take refuge behind the shield of Your mercy.
Divine Mercy Novena Day Four
Today bring to Me THOSE WHO DO NOT BELIEVE IN GOD AND THOSE WHO DO NOT YET KNOW ME. I was thinking also of them during My bitter Passion, and their future zeal comforted My Heart. Immerse them in the ocean of My mercy.

Most compassionate Jesus, You are the Light of the whole world. Receive into the abode of Your Most Compassionate Heart the souls of those who do not believe in God and of those who as yet do not know You. Let the rays of Your grace enlighten them that they, too, together with us, may extol Your wonderful mercy; and do not let them escape from the abode which is Your Most Compassionate Heart.

Eternal Father, turn Your merciful gaze upon the souls of those who do not believe in You, and of those who as yet do not know You, but who are enclosed in the Most Compassionate Heart of Jesus. Draw them to the light of the Gospel. These souls do not know what great happiness it is to love You. Grant that they, too, may extol the generosity of Your mercy for endless ages. Amen.

Link to directions on how to pray the Divine Mercy Chaplet (by the Marians of the Immaculate Conception in Stockbridge, Massachusetts:
http://thedivinemercy.org/message/devotions/praythechaplet.php
In Jesus, Mary and Joseph!
Cathy Nolan
©Mary TV 2015
P.S. Mike Nolan's Pilgrimage group arrived in Medjugorje

on Thursday

evening, and they are praying for us all during these days. Here is a little news from Mike:
Our first morning in Medjugorje (April 4). We headed straight to Krizevac for Good

Friday

Stations climb with Franjo. Absolutely beautiful. Hundreds of people on the mountain. Steady flow of pilgrims. Many young Croatian kids were climbing with their friends and praying the stations. Franjo's daughter Ella and her friends were coming down as we were headed up. Franjo's nephew and his friends also were on the mountain. They were praying the stations by their own choice.
Hundreds from the parish climbed with Fr. Marinko just before our group went up.
We have a great grandmother (Cree First Nation) who climbed all the way to the summit. She is taking a pic of her granddaughter in the pic below.
Today we went to the threshing floor (where they separate the wheat from the chaff) where Our Lady let the people touch her, leaving her dirty, and afterward called them to confession. Always teaching with real experiences and imagery. The parishioners desperately wanted a sign, and she gave it to them, while at the same time calling them deeper through it. Then we climbed Apparition Hill. Just absolutely profound.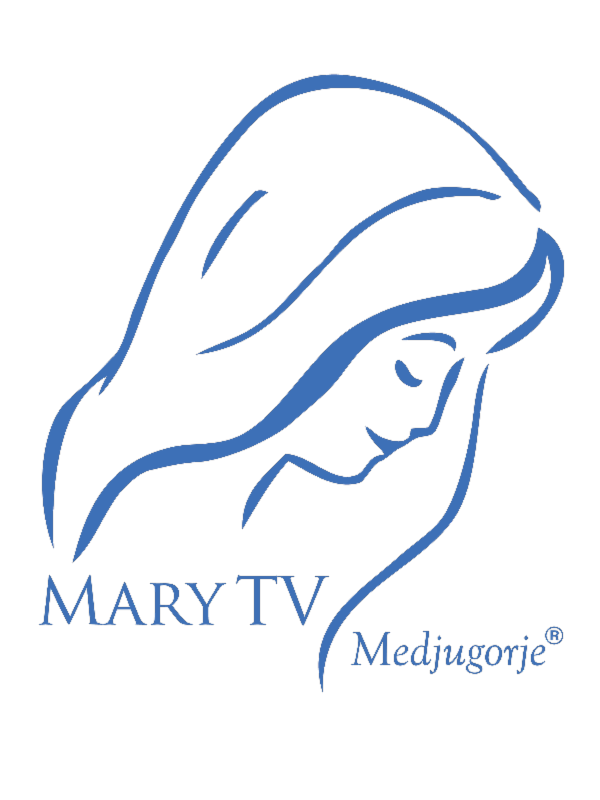 "Medjugorje is the spiritual center of the world."
Saint John Paul II
Be connected!
www.marytv.tv