(c)Mary TV 2013
J.M.J.
April 20, 2015
St. Pius V
Dear Family of Mary!
Today we celebrate the feast of St. Pius V, the Pope of the Battle of Lepanto in 1571. Pope Pius V rallied the Christian faithful of Europe to withstand the invasion of the Turks by praying the Rosary. On October 7, 1571, there was a decisive battle at sea that destroyed the Turkish fleet, sending them limping home. Europe was saved. Pope Pius V believed it was praying the Rosary that turned the tide, through the intercession of Our Lady. He declared

October 7

the Feast of the Holy Rosary. He also gave Our Lady the title of Our Lady of Victory and referred to her as "Help of Christians".
As in the time of St. Pius V, we have many threats to our Christian way of life, and we face fierce enemies all over the world. Again, the call to pray the Rosary has gone out. This time Jesus Himself as asking us to pray the Rosary, through a Nigerian Bishop, Bishop Oliver Dashe Doeme, Diocese of Maiduguri, Nigeria. Here is a link to a short video in which Bishop Oliver Dashe Doeme shares his remarkable experience while in prayer before the Blessed Sacrament last December: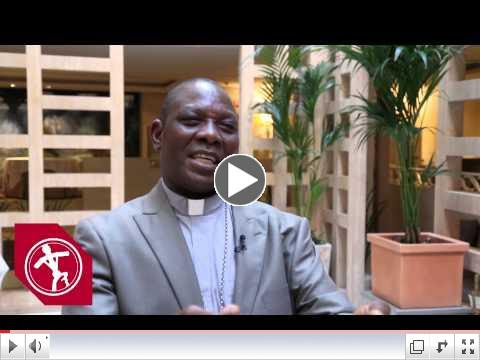 After vision of Christ, Nigerian bishop says rosary will bring down Boko Haram 1
Many thanks to Bishop Doeme for having the courage to share his remarkable vision. Our faith is being strengthened by his witness. The call to pray the Rosary has been consistent from Our Lady of Medjugorje as well. Here are three notable messages:
June 12, 1986 "Dear children! Today I call you to begin to pray the Rosary with a living faith. That way I will be able to help you. You, dear children, wish to obtain graces, but you are not praying. I am not able to help you because you do not want to get started. Dear children, I am calling you to pray the Rosary and that your Rosary be an obligation which you shall fulfill with joy. That way you shall understand the reason I am with you this long. I desire to teach you to pray. Thank you for having responded to my call."
February 25, 1988 "Dear children! Today again I am calling you to prayer to complete surrender to God. You know that I love you and am coming here out of love so I could show you the path to peace and salvation for your souls. I want you to obey me and not permit satan to seduce you. Dear children, satan is very strong and, therefore, I ask you to dedicate your prayers to me so that those who are under his influence can be saved. Give witness by your life. Sacrifice your lives for the salvation of the world. I am with you, and I am grateful to you, but in heaven you shall receive the Father's reward which He has promised to you. Therefore, dear children, do not be afraid. If you pray, satan cannot injure you even a little bit because you are God's children and He is watching over you. Pray and let the rosary always be in your hand as a sign to satan that you belong to me. Thank you for having responded to my call."
January 25, 1991 "Dear children! Today, like never before, I invite you to prayer. Let your prayer be a prayer for peace. Satan is strong and desires to destroy not only human life, but also nature and the planet on which you live. Therefore, dear children, pray that through prayer you can protect yourselves with God's blessing of peace. God has sent me among you so that I may help you. If you so wish, grasp for the rosary. Even the rosary alone can work miracles in the world and in your lives. I bless you and I remain with you for as long as it is God's will. Thank you for not betraying my presence here and I thank you because your response is serving the good and the peace."
Even the Rosary alone can work miracles in the world and in your lives!!!! Let us take up the weapon we have been given and fight! So many souls hang in the balance!! Pray, pray, pray!
In Jesus, Mary and Joseph!
Cathy Nolan
©Mary TV 2015
PS. Don't forget that Mary TV will stream the Apparition on

May 2, 2015

, live, from the Blue Cross, with Mirjana.

8:00 AM

Medjugorje time,

2:00 am EDT

. Tell your family and friends to join Our Lady, Queen of Peace

on Saturday

!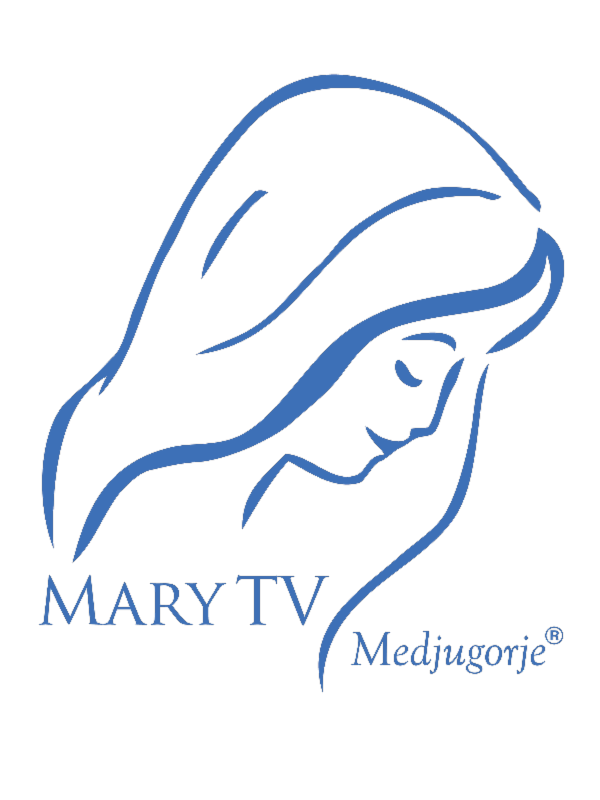 "Medjugorje is the spiritual center of the world."
Saint John Paul II
Be connected!
www.marytv.tv