(c)Mary TV 2014
To offer ourselves to the Gospa
J.M.J
Dear Family of Mary!
"Dear children! Pray in this time of grace and seek the intercession of all the saints who are already in the light. From day to day may they be an example and encouragement to you on the way of your conversion. Little children, be aware that your life is short and passing. Therefore, yearn for eternity and keep preparing your hearts in prayer. I am with you and intercede before my Son for each of you, especially for those who have consecrated themselves to me and to my Son. Thank you for having responded to my call." (October 25, 2014)
Today we consider two more interior practices of our consecration to Mary:
§ 6.
To offer ourselves to her, and unite ourselves with her;
§ 7.
To do all our actions with the view of pleasing her;
When it comes to offering ourselves to Our Lady we can find no better example than St. Maximilian Koble. He founded the Militia of the Immaculata and spread consecration to Our Lady all over the world by using the most modern publishing techniques of his day as well as radio. He had plans to make movies as well. He labored to explain why it was so important to do everything for and with Our Lady. He knew it was her time, the time of her triumph and he wanted as many people as possible to join in her plan to save souls.
Here is his prayer of consecration to the Immaculata:
Official Act of Consecration to Mary
O Immaculata, Queen of Heaven and earth, refuge of sinners and our most loving Mother, God has willed to entrust the entire order of mercy to you. I,
(name)
, a repentant sinner, cast myself at your feet humbly imploring you to take me with all that I am and have, wholly to yourself as your possession and property. Please make of me, of all my powers of soul and body, of my whole life, death and eternity, whatever most pleases you.

If it pleases you, use all that I am and have without reserve, wholly to accomplish what was said of you: "She will crush your head," and, "You alone have destroyed all heresies in the world." Let me be a fit instrument in your immaculate and merciful hands for introducing and increasing your glory to the maximum in all the many strayed and indifferent souls, and thus help extend as far as possible the blessed kingdom of the most Sacred Heart of Jesus. For wherever you enter, you obtain the grace of conversion and growth in holiness, since it is through your hands that all graces come to us from the most Sacred Heart of Jesus.

V. Allow me to praise you, O sacred Virgin.
R. Give me strength against your enemies.
He also wrote a prayer asking for the grace to do all for Mary:
For the Grace to be an Instrument
Almighty and Eternal God, you gave us in the person of St. Maximilian an example of true devotion to the Immaculate Mother of our Savior and of unselfish love for our neighbor. Grant we beseech you through his intercession, that we may grow in our understanding of love of the Immaculata; that we may recognize her presence, her voice, her love and her power with us and be filled with an ardent desire and will to fulfill her will in every detail, and thus become sharers and true instruments of her most perfect response to you, in the Holy Spirit through Christ our Lord. Amen.
St. Maximilian Kolbe, pray for us!
In Jesus, Mary and Joseph!
Cathy Nolan
©Mary TV 2014
PS. Mary TV will stream the

November 2, 2014

Apparition to Mirjana, live from Medjugorje! Here are the details:
(

Saturday

night and early

Sunday

morning in USA)
Our Lady's apparition to Mirjana in Medjugorje
8:00 am

Medjugorje time (

2:00 am EST

) - Live streaming begins
8:45 am

Medjugorje time (

2:45 am EST

) - Apparition to Mirjana (approx)
9:30 am

Medjugorje time (

3:30 am EST

) - Live streaming ends
Remember that the time will change in the USA on

November 2

starting at

12:00 am

. We move to Standard time in most of the USA. Europe changed last weekend. Don't forget to change your clocks!!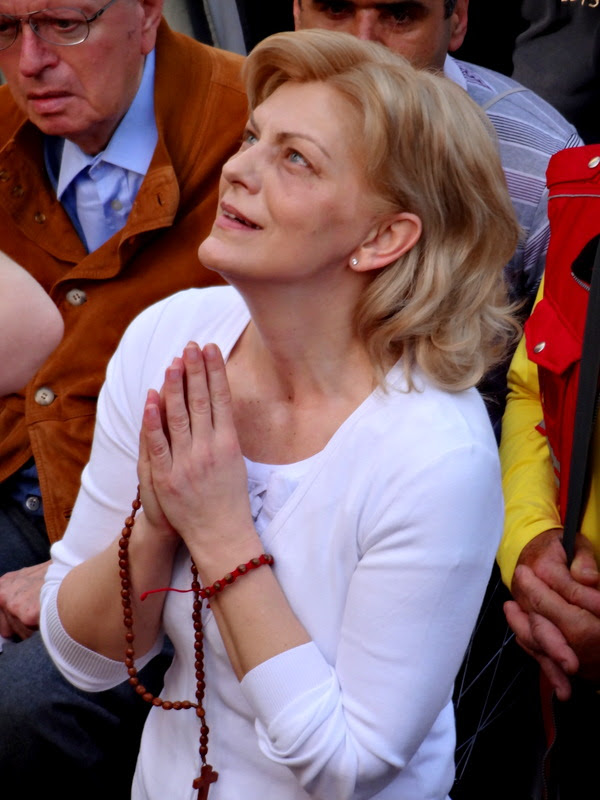 Mirjana encounters Our Lady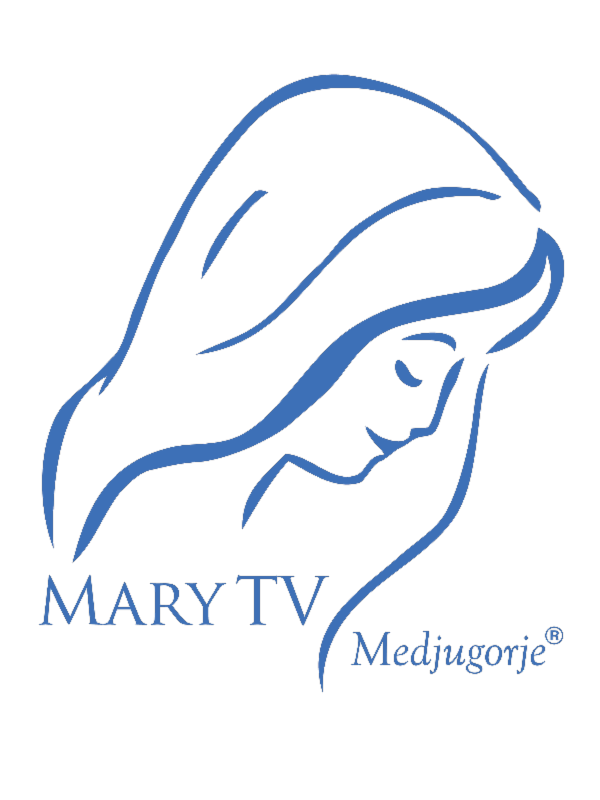 "Medjugorje is the spiritual center of the world."
Saint John Paul II
Be connected!
www.marytv.tv