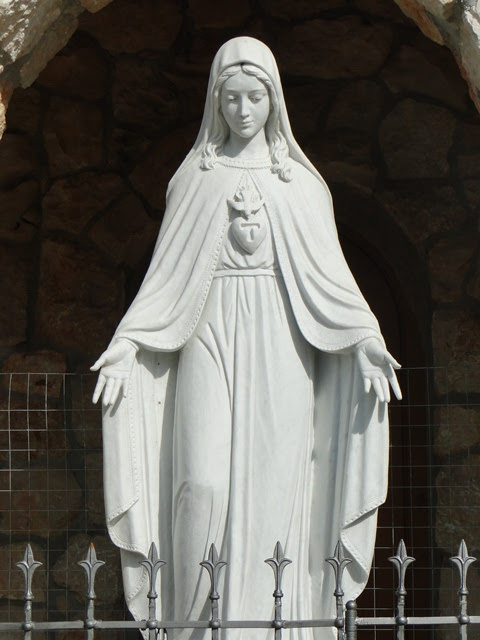 J.M.J
Dear Family of Mary!
"Dear children! Pray in this time of grace and seek the intercession of all the saints who are already in the light. From day to day may they be an example and encouragement to you on the way of your conversion. Little children, be aware that your life is short and passing. Therefore, yearn for eternity and keep preparing your hearts in prayer. I am with you and intercede before my Son for each of you, especially for those who have consecrated themselves to me and to my Son. Thank you for having responded to my call." (October 25, 2014)
The last interior practice in St. Louis de Montfort's list is really his total
consecration to Jesus through Mary:
§ 8.
To begin, to continue, and to finish all our actions by her, in her, and with her, in order that we may do them by Jesus Christ, in Jesus Christ, with Jesus Christ, and for Jesus Christ our Last End. We will presently explain this last practice.
St. Louis de Montfort discovered that the way to live for, with and in Christ was by way of living by, with and in Mary. His way of Total Consecration to Jesus through Mary was a gift to the Church in these later days. Truly it was prophetic, for it provided the theological understanding we need to respond to Our Lady's call.
And another true prophet and teacher of our time, St. John Paul II, learned from St. Louis de Montfort this way of consecration and taught it to us eloquently. Here is an excerpt from St. John Paul II's Apostolic Letter "On the Most Holy Rosary" which captures the power of living Totus Tuus, especially through prayer of the Rosary:
In this process of being conformed to Christ in the Rosary, we entrust ourselves in a special way to the maternal care of the Blessed Virgin...
The Rosary mystically transports us to Mary's side as she is busy watching over the human growth of Christ in the home of Nazareth. This enables her to train us and to mold us with the same care, until Christ is "fully formed" in us (cf. Gal

4:19

). This role of Mary, totally grounded in that of Christ and radically subordinated to it, "in no way obscures or diminishes the unique mediation of Christ, but rather shows its power". This is the luminous principle expressed by the Second Vatican Council which I have so powerfully experienced in my own life and have made the basis of my episcopal motto: Totus Tuus. The motto is of course inspired by the teaching of Saint Louis Marie Grignion de Montfort, who explained in the following words Mary's role in the process of our configuration to Christ: "Our entire perfection consists in being conformed, united and consecrated to Jesus Christ. Hence the most perfect of all devotions is undoubtedly that which conforms, unites and consecrates us most perfectly to Jesus Christ. Now, since Mary is of all creatures the one most conformed to Jesus Christ, it follows that among all devotions that which most consecrates and conforms a soul to our Lord is devotion to Mary, his Holy Mother, and that the more a soul is consecrated to her the more will it be consecrated to Jesus Christ".(22) Never as in the Rosary do the life of Jesus and that of Mary appear so deeply joined. Mary lives only in Christ and for Christ!
This entire Apostolic Letter is well worth reading. Pope John Paul II truly understood the school of Mary, and desired to pass on his understanding to the Church, much like St. Louis de Montfort and St. Maximilian Kolbe before him. It seems that understanding Our Lady's role is a mystery, and it is grasped only after much prayer and the power of the Holy Spirit. And once it is understood, it lights a fire in one's heart that can't be quenched. These three saints in particular show that fire in a powerful way. It is the fire of love!
Let's pray St. Louis de Montfort's consecration prayer today, as we prepare for All Saints Day and All Souls Day. We want to take the saints as an example, and we want to be prepared for eternal life. There is no better way than by taking Mary as our Mother and guide. She will lead us to live our lives here on earth as a preparation for heaven.
O Eternal and Incarnate Wisdom! O sweetest and most adorable Jesus! True God and True Man, only Son of the Eternal Father, and of Mary ever Virgin! I adore Thee profoundly in the bosom and glory of Thy Father during eternity; and I adore Thee also in the virginal bosom of Mary, Thy most worthy Mother, in the time of Thine Incarnation.
I give Thee thanks, that Thou hast annihilated Thyself taking the form of a slave, in order to rescue me from the cruel slavery of the devil. I praise and glorify Thee, that Thou hast been pleased to submit Thyself to Mary, Thy holy Mother, in all things, in order to make me Thy faithful slave through her. But alas! Ungrateful and faithless as I have been, I have not kept the promises which I made so solemnly to Thee in my baptism; I have not fulfilled my obligations; I do not deserve to be called Thy child nor yet Thy slave; and as there is nothing in me which does not merit Thine anger and Thy repulse, I dare no more come by myself before Thy Most Holy and August Majesty. It is on this account that I have recourse to the Intercession of Thy most holy Mother, whom Thou hast given me for a Mediatrix with Thee. It is by her means that I hope to obtain of Thee contrition, and the pardon of my sins, the acquisition and the preservation of wisdom. I salute Thee, then, O Immaculate Mary living tabernacle of the Divinity, where the Eternal Wisdom willed to be hidden and to be adored by Angels and by men. I hail thee, O Queen of heaven and earth to whose empire everything is subject which is under God.
I salute Thee, O sure refuge of sinners, whose mercy fails no one. Hear the desires which I have of the Divine Wisdom; and for that end receive the vows and offerings which my lowness presents to thee.

I. N. [Name], a faithless sinner-I renew and ratify to-day in thy hands the vows of my Baptism; I renounce for ever Satan, his pomps and works; and I give myself entirely to Jesus Christ, the Incarnate Wisdom, to carry my cross after Him all the days of my life, and to be more faithful to Him than I have ever been before.
In the presence of all the heavenly court I choose thee this day for my Mother and Mistress. I deliver and consecrate to thee as Thy slave, my body and soul, my goods, both interior and exterior, and even the value of all my good actions, past present and future; leaving to you the entire and full right of disposing of me, and of all that belongs to me, without exception, according to Thy good pleasure to the greatest glory of God, in time and in eternity.
Receive O gracious Virgin, this little offering of my slavery, in honour of, and in union with, that subjection which the Eternal Wisdom deigned to have thy Maternity, in homage to the power which both of you have over this little worm and miserable sinner, and in thanksgiving for the privileges with which the Holy Trinity hath favoured thee. I protest, that I wish, henceforth, as thy true slave, to seek thy honour, and to obey thee in all things.
O admirable Mother, present me to thy Dear Son, as His eternal slave, so that as He hath redeemed me by thee, by thee He may receive me.
O Mother of mercy, get me the grace to obtain the true Wisdom of God, and for that end place me in the number of those whom thou lovest, whom thou teachest, whom thou leadest, and whom thou nourishest and protectest, as thy children and thy slaves. O Faithful Virgin, make me in all things so perfect a disciple, imitator and slave of the Incarnate Wisdom, Jesus Christ thy Son, that I may attain, by thy intercession and by thy example, to the fullness of His age on earth, and of His glory in heaven. Amen.
In Jesus, Mary and Joseph!
PS. Mary TV will stream the

November 2, 2014

Apparition to Mirjana, live from Medjugorje! Here are the details:
(

Saturday

night and early

Sunday

morning in USA)
Our Lady's apparition to Mirjana in Medjugorje
8:00 am

Medjugorje time (

2:00 am EST

) - Live streaming begins
8:45 am

Medjugorje time (

2:45 am EST

) - Apparition to Mirjana (approx)
9:30 am

Medjugorje time (

3:30 am EST

) - Live streaming ends
Remember that the time will change in the USA on

November 2

starting at

2:00 am

. We move to Standard time in most of the USA. Europe changed last weekend. Don't forget to change your clocks!!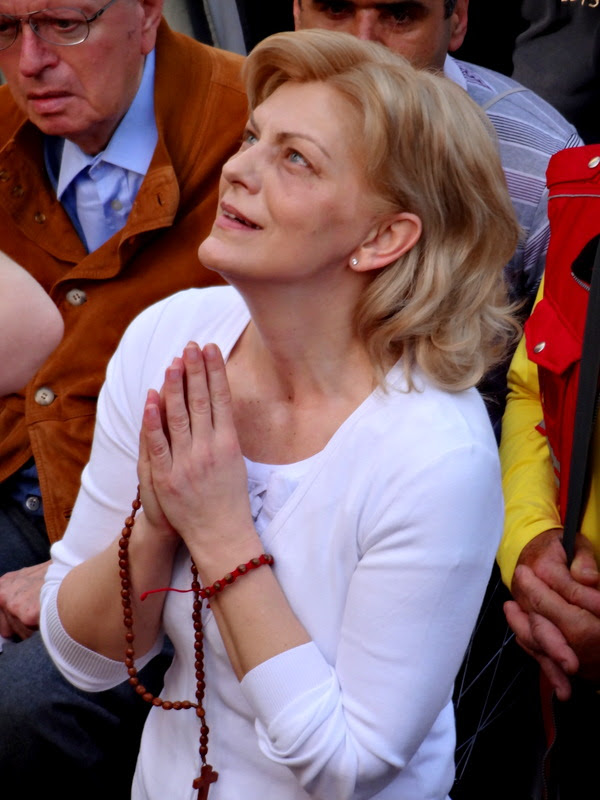 Mirjana encounters Our Lady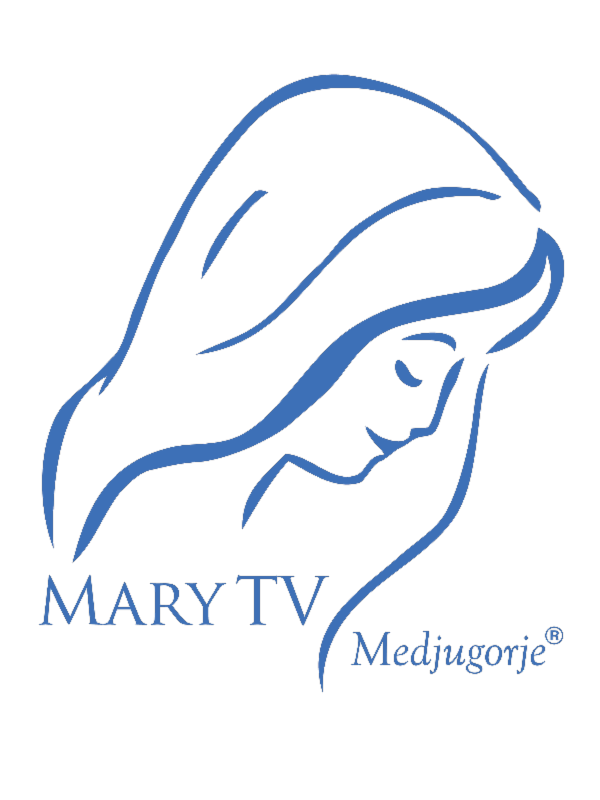 "Medjugorje is the spiritual center of the world."
Saint John Paul II
Be connected!
www.marytv.tv