St. John Paul II, pray for us!
(

c)

Mary TV 2014
How can we not be filled with joy on this special feast day! The

Pope who

ushered the world into the Second Millennium amidst so many difficulties, dangers and challenges and who revealed to us the depths of our Christian faith through his hundreds of writings is now with us as a saintly intercessor. He has not left us, but is now able to be closer to us than ever he was on earth. He is only a prayer away. We can only have confidence knowing he prays for us all.
Our Lady spoke openly a few times in reference to St. John Paul II. She spoke with great love but also with great motherly concern. She wanted her beloved son to courageously fulfill the call he had been given by the Father. And so she gave him direction!
Sunday, November 8, 1981- The Blessed Virgin kisses an image of the Pope and says:
"It is your father, the spiritual father of all."
Sunday, September 26, 1982 For Pope John Paul II:
"Have him consider himself the father of all mankind, and not only of Christians. Have him spread untiringly and with courage the message of peace and love among all mankind."
Friday, September 16, 1983 "In my messages, I recommend to everyone, and to the Holy Father in particular, to spread the message which I have received from my Son here

at

Medjugorje. I wish to entrust to the Pope, the word with which I came here: 'MIR', (peace in Croatian), which he must spread everywhere. And here is a message which is especially for him: That he

bring

together the Christian people, through his words and his preaching; that he

spread particularly

among the young people, the messages which he has received from the Father in his prayers, when God inspires him."
Truly St. John Paul II was given a gargantuan task. By his faith, his courage, his intense suffering, his tireless travels, his voluminous writings, and his massive teaching, St. John Paul II gave the modern Church a strong renewal of faith and doctrine. He spread the call to peace, and brought the Christian people much closer together, and he never stopped reaching out to the young people! Think of the World Youth Days which he began! He also gave the whole world his loving fatherly presence, calling all men to the project of peace and love. But he never flagged in zeal because he drew his strength from God and from Our Lady. Take for instance the last prayer from his Apostolic Letter "On the Most Holy Rosary". I believe it encapsulates the Holy Father's deep reliance on Mary:
At the start of the twenty-fifth year of my Pontificate, I entrust this Apostolic Letter to the loving hands of the Virgin Mary, prostrating myself in spirit before her image in the splendid Shrine built for her by Blessed Bartolo Longo, the apostle of the Rosary. I willingly make my own the touching words with which he concluded his well-known Supplication to the Queen of the Holy Rosary: "O Blessed Rosary of Mary, sweet chain which unites us to God, bond of love which unites us to the angels, tower of salvation against the assaults of Hell, safe port in our universal shipwreck, we will never abandon you. You will be our comfort in the hour of death: yours our final kiss as life ebbs away. And the last word from our lips will be your sweet name, O Queen of the Rosary of Pompei, O dearest Mother, O Refuge of Sinners, O Sovereign Consoler of the Afflicted. May you be everywhere blessed, today and always, on earth and in heaven". (APOSTOLIC LETTER ROSARIUM VIRGINIS MARIAE OF THE SUPREME PONTIFF JOHN PAUL II TO THE BISHOPS, CLERGY AND FAITHFUL ON THE MOST HOLY ROSARY. N. 43)
Blessed Bartolo Longo's prayer is the prayer of someone who knows their absolute need for grace, and the unfailing aid of She who is full of grace! St. John Paul II lived "Totus Tuus"! He relied completely on Mary. And his example will lead us to do the same.
Mary, Queen of Peace, pray for us!
St. John Paul II, pray for us!
In Jesus, Mary and Joseph!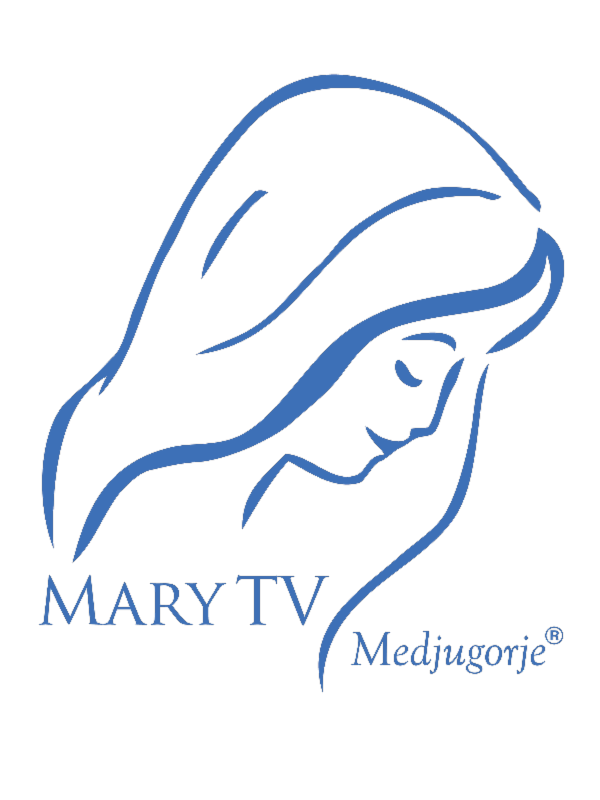 "Medjugorje is the spiritual center of the world."
Saint John Paul II
Be connected!
www.marytv.tv