(c)Mary TV 2014
J.M.J
St. Paul of the Cross
Dear Family of Mary!
Tuesday, November 29, 1983 To Jelena: "Pray!"
For the intention of the group:
"I am your mother full of goodness, and Jesus is your great friend. Do not fear anything in His presence. Give Him your heart, from the bottom of your heart. Tell Him your sufferings, thus you will be invigorated in prayer, with a free heart, in a peace without fear."
Today is the Feast of St. Paul of the Cross, the founder of the Passionists. St. Paul felt that constant prayer was essential for a Christian, and that the Passion and Death of Jesus teaches us everything we need to know to grow in holiness.
I found an article about St. Paul by Fr. David Colhour, CP., who wrote this about St. Paul:
A third and very strong faith conviction which Paul operated under was the belief that God is doing something in everybody's life every single moment of every single day. We may not always be conscious of it, but below the surface there is always some kind of divine presence and activity sometimes encouraging us and sometimes prodding us. We may find ourselves fully participating with it, or we may find ourselves even resisting. Nonetheless, God's presence is there at work. Paul writes, "Remain in the divine presence in everything you do. If you are busy at work with your hands, let your mind and heart be inwardly on God". And in another place, "Be at peace in your sufferings without trying too hard to understand them in your mind. A true servant of God is praying always. I don't mean kneeling down, but with loving attention to the divine presence. In so far as this involves a lack of feeling of God's presence, so much the better." Strong faith certainly has very little to do with making one feel okay, rather it is more about finding obedience in a relationship of divine love that is perpetually calling us.
St. Paul's words are full of comfort and hope. I really feel drawn to the idea that God is constantly at work in our lives, moment by moment, whether we know it or not. I believe we are never left alone by God. Even though we may not feel Him near us, He never leaves us. The Father watches over us, Jesus lives within us, and the Spirit guides and protects us day in and day out. Our job is to believe this, and remain mindful of it, no matter what. "Loving attention to the divine presence!" That is how we can pray always!
I had an experience of the divine presence actively working in my life this past weekend. Denis and I attended a beautiful conference given by Totally Yours Pilgrimages in St. Charles, IL. At one point during a conference session, I discovered that my purse was missing. I looked everywhere and asked all the kind people around me if they had seen it. It was nowhere to be found. As you can imagine, I was really upset. Most of my identity was in that purse. I began to panic. I was just shaking and thinking the worst. But all the people around me began to pray. They were awesome. And Denis stayed calm and prayed as well. So I made the decision to pray, and the thought came to me that the Lord could use this situation for my good, that He can use any situation to bless me and that I should trust Him and be at peace.
Within a few minutes of that grace-filled moment, Denis came walking up with my purse! He found it under a table that we had searched under several times. It was inexplicable. But there was the purse, intact! I cannot describe the relief that washed over me to see my purse. But even more, the peace and joy that I experienced in seeing God's hand at work. He taught me a good lesson. He was working in me and around me throughout that little trial. And He changed everything in a moment. Truly, the Lord made His presence known to me through that experience. He worked through the wonderful people who helped me, through Denis who never gave up, and through even my poor heart by speaking words of great hope when I was the most distressed! I felt I had been given a new life!
St. Paul said: "Be at peace in your sufferings without trying too hard to understand them in your mind. A true servant of God is praying always. I don't mean kneeling down, but with loving attention to the divine presence." I experienced the fruit of giving loving attention to the Divine Presence yesterday. Truly Jesus is our friend, and we should fear nothing in His presence!
In Jesus, Mary and Joseph!
Cathy Nolan
©Mary TV 2014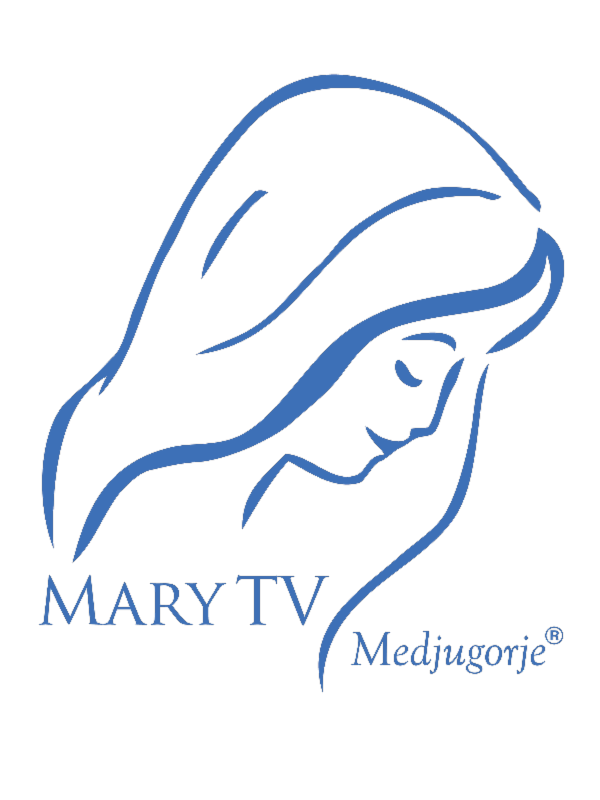 "Medjugorje is the spiritual center of the world."
Saint John Paul II
Be connected!
www.marytv.tv