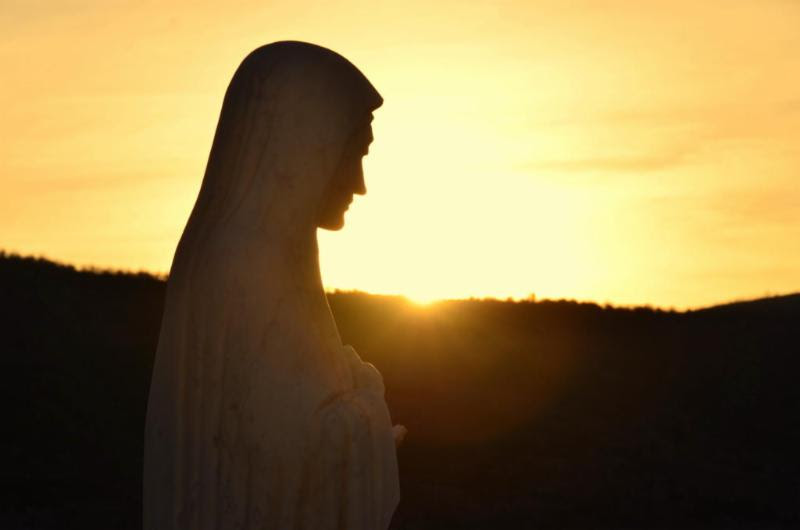 Fall in love with eternal life...
(c)Mary TV 2014
J.M.J.
May 14, 2015
Ascension Thursday
Dear Family of Mary!
Though in some dioceses the celebration of the Ascension is moved to the Seventh

Sunday

of Easter, we can all reflect on the Ascension of Our Lord into Heaven on this day. Jesus, after spending 40 days with his apostles and disciples, is taken up into Heaven where He is seated at the right hand of the Father in Glory. This is a day of great victory and joy!
I like this quote from Columba Marmion, OSB. It captures the greatness of this moment and what it means for us:
See how the Church invites us, in her liturgy, to celebrate with gladness this exaltation of the Bridegroom, our God and our Redeemer.... "I ascend to my Father and to your Father, to My God and your God." Jesus has but gone before us: He does not separate Himself from us, He does not separate us from Him. If He enters into His glorious Kingdom, it is to "go and prepare a place" for us. He promises to come again one day to take us to Himself, so that, He says "where I am, you also may be." Thus, we are already, participants in the glory and bliss of Christ Jesus; we shall be there one day in reality. Volo, Pater, ut ubi sum ego, et illi sint secum. (Father, I will that they also, whom thou hast given me, be with me where I am; that they may behold my glory, which thou hast given me: for thou loved me before the foundation of the world.) -John

17:24

. What power in this prayer, and what sweetness in this promise! Let us then give ourselves up to this intimate and wholly spiritual joy. -Columba Marmion OSB
Jesus ascends to His Father, but he does not intend for us to be left behind. He goes to prepare a place for us, and He provides everything we need in order to follow Him there, through His Sacraments and the companionship of the Church. Jesus will come for each of us, because He wants us to be with Him, where He is!
Our Lady has tried to help us to understand this mystery, that we are made for eternity, for life in Heaven with Jesus. She has said so:
April 25, 2000
"Dear children! Also today I call you to conversion. You are concerned too much about material things and little about spiritual ones. Open your hearts and start again to work more on your personal conversion. Decide every day to dedicate time to God and to prayer until prayer becomes a joyful meeting with God for you. Only in this way will your life have meaning and with joy you will contemplate eternal life. Thank you for having responded to my call."
January 25, 2009
"Dear children! Also today I call you to prayer. May prayer be for you like the seed that you will put in my heart, which I will give over to my Son Jesus for you, for the salvation of your souls. I desire, little children, for each of you to fall in love with eternal life which is your future, and for all worldly things to be a help for you to draw you closer to God the Creator. I am with you for this long because you are on the wrong path. Only with my help, little children, you will open your eyes. There are many of those who, by living my messages, comprehend that they are on the way of holiness towards eternity. Thank you for having responded to my call."
Our Lady wants us to fall in love with eternal life! Think about it! Are we really in love with eternal life? Or is it something so far away and mysterious that we repress the thought? We cannot do this. We must live our lives oriented towards eternity, not in denial of it. This is a very important attitude, one that will help us organize our lives in wisdom and holiness.
May we learn from Our Lady to long for heaven, to be in love with eternal life, and to give ourselves completely to Jesus in prayer. May this be the gift we receive on this Ascension Thursday!!
In Jesus, Mary and Joseph!
Cathy Nolan
©Mary TV 2015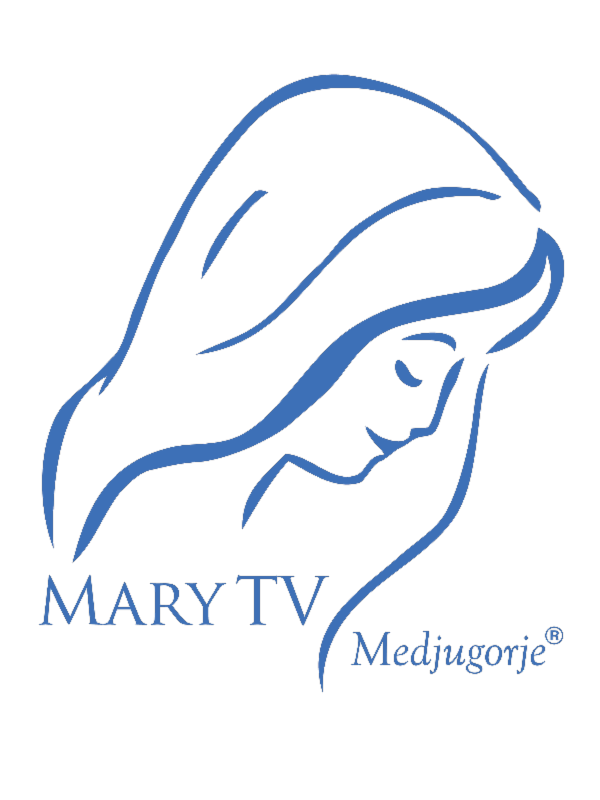 "Medjugorje is the spiritual center of the world."
Saint John Paul II
Be connected!
www.marytv.tv