(c)Mary TV 2015
Open your hearts!
J.M.J.
May 28, 2015
Dear Family of Mary!
"Dear children! Also today I am with you and with joy I call all of you: pray and believe in the power of prayer. Open your hearts, little children, so that God may fill you with His love and you will be a joy to others. Your witness will be powerful and everything you do will be interwoven with God's tenderness. I am with you and I pray for you and your conversion until you put God in the first place. Thank you for having responded to my call." (May 25, 2015)
Our Lady encourages us to open our hearts so that God may fill us with His love. We have heard this quite often. She is very keen to have us open our hearts to God. Our Lady has used the phrase "Open your hearts" at least 65 times in her messages. I am sure she has said it many more times in so many words. It is really important to her that we open our hearts to the Father, the Son, the Holy Spirit, and to herself.
It might be good to think about what it means to open one's heart. There is a scripture that describes what a heart that is not open looks like. It is in the last chapter of Acts. St. Paul has spent an entire day trying to help the Jews to understand who Jesus is, but they just can't get it. And so as they leave, he recites a scripture to them in exasperation:
So, as they disagreed among themselves, they departed, after Paul had made one statement: "The Holy Spirit was right in saying to your fathers through Isaiah the prophet:
`Go to this people, and say,
You shall indeed hear but never understand,
and you shall indeed see but never perceive.
For this people's heart has grown dull,
and their ears are heavy of hearing,
and their eyes they have closed;
lest they should perceive with their eyes,
and hear with their ears,
and understand with their heart,
and turn for me to heal them.'
Let it be known to you then that this salvation of God has been sent to the Gentiles; they will listen." (Acts 28: 25-28)
The Jews could not accept Jesus. The ears of their hearts were closed, the eyes of their hearts were blind, and so their hearts could not understand the great love that was being extended to them and they could not turn to God to be saved. Closed hearts are hearts that will not see or hear or understand.
It could be that the men in this case had gotten used to using their own intellect to understand everything, and they had gotten so far away from the truth about their own hearts and souls, that they just didn't realize that they needed to be saved by Jesus. They did not see the truth about themselves, and so they were content to argue over trivialities. Their own brokenness and need was unknown to them.
I checked the dictionary for definitions of "open-hearted" and found this: "freely communicative; candidly straightforward".
To communicate freely and be candidly straightforward one must be honest. It is necessary to be able to recognize everything that is in one's heart, good and bad, and be willing to communicate about it with the other.
This is what I think Our Lady is getting at when she asks us to open our hearts to God. She wants us to be candid with Him, to speak freely, to show Him everything about us without fear. She wants us to open up our heart, revealing all the wounds, the sorrows, the joys, the hopes, the disappointment, the fears, and even the sins within us. This is opening our heart to the Lord.
The men who argued with Paul could not imagine doing that with the Lord. They could not allow themselves to see or hear anything honest coming from within them. Therefore they could not understand the love that was being offered to them, the sacrificial, forgiving, rejuvenating love of Christ.
We are being offered a great gift. Our Lady is helping us to open our hearts to the Lord, in straightforward, candid honesty. She is making it easy for us, by her presence with us. She wants us to let it all out before the Lord. This is not so that we will be humiliated. No. It is so that we may be healed. To be open-hearted with God means that we let Him in to the deepest and darkest parts of our hearts, to unburden us of our shame and guilt, and to bring His light into our past, our present and our future.
"Open your hearts, little children, so that God may fill you with His love and you will be a joy to others."
God's love is not fluff. God's love is the creative power of the universe. His love will come into us in power and heal us, renew us, forgive us, and strengthen us to be the children of God we are intended to be. We will then be a joy to others.
Lord, give us eyes to see, ears to hear and hearts to understand how very much we need You and want You to come into our hearts to heal us!
In Jesus, Mary and Joseph!
Cathy Nolan
©Mary TV 2015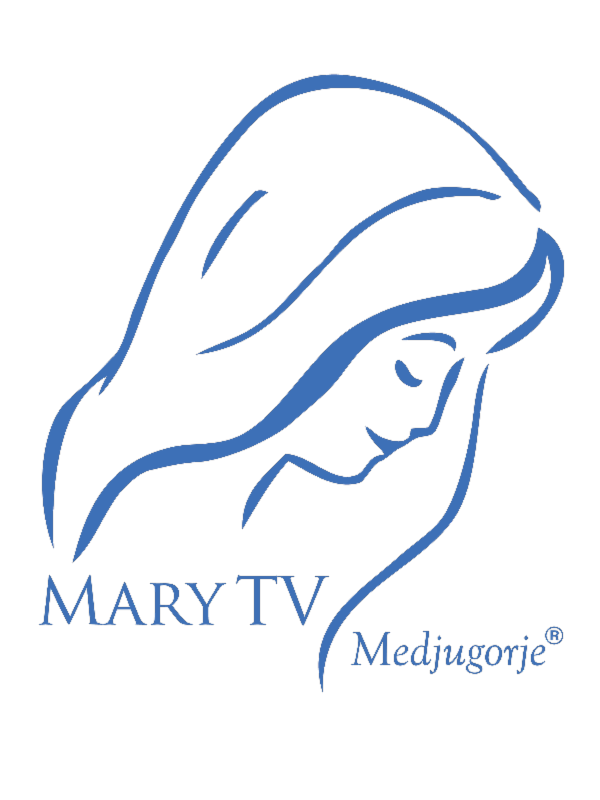 "Medjugorje is the spiritual center of the world."
Saint John Paul II
Be connected!
www.marytv.tv